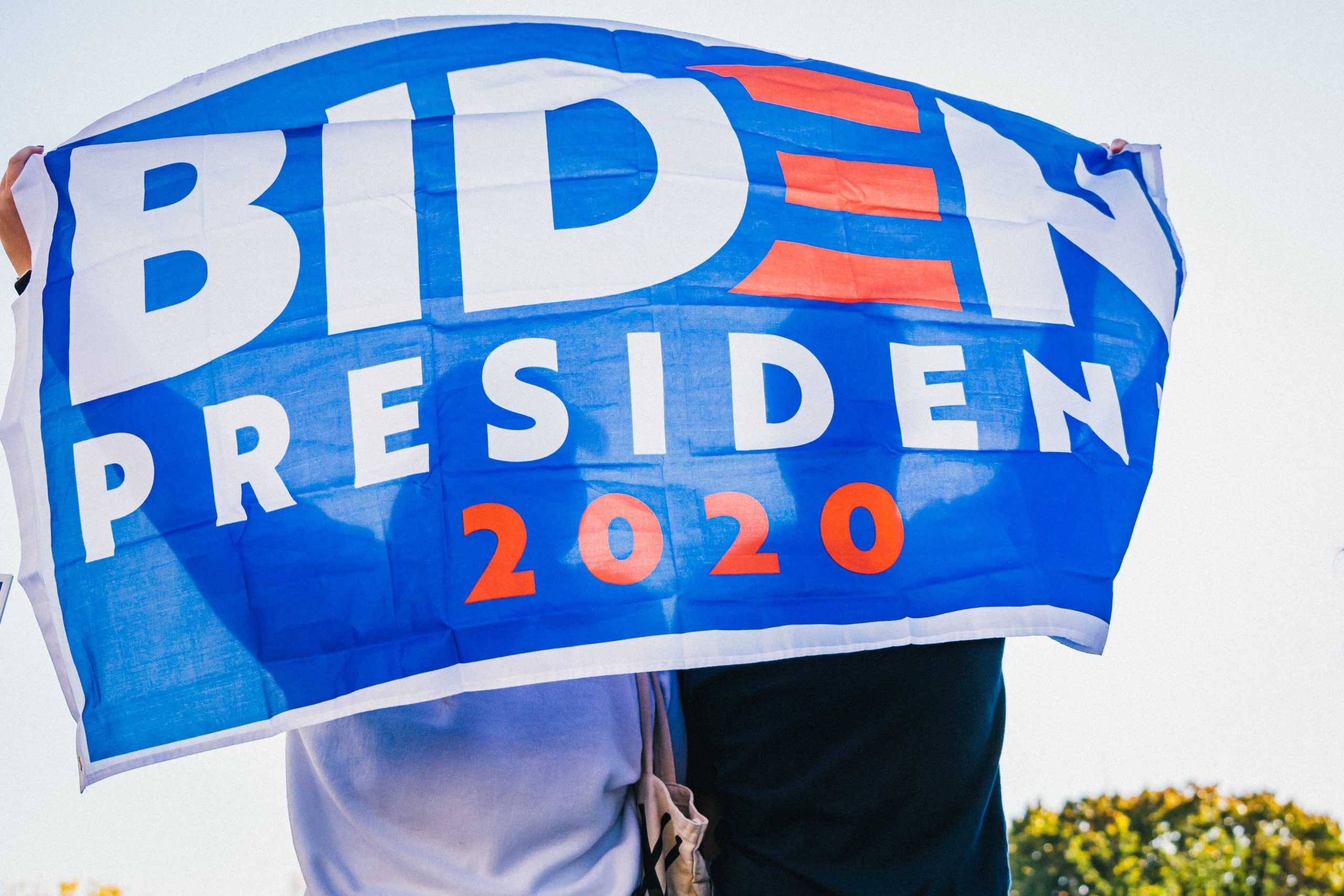 Blog post by Petra Ramsak
"We're going to choose science over fiction and hope over fear!" (Joe Biden 2020)
Slightly over a week from this post's publication, on January 20, the USA will hold its presidential inauguration. Joe Biden will be sworn into office as the 46th President of the United States. If you, like many Americans and Non-Americans alike, followed the election mainly through social media outlets, you could have perceived the election as being focused more on the superficial rather than the informational side. That was my experience at least. American politics seem to be an incredibly personalised matter, in that the private lives and the personal character of the political figure often triumph in importance to their political and moral standing. For instance, I can tell you that Joe Biden has two dogs, Major and Champ, one of which is a rescue – the first of its kind to enter the Oval office. Despite the adorableness, Biden's canine company does not tell me anything about his policies. Is he just a moderate version of Trump, a mirror to Obama, a more right-wing Sanders or does he have any policies which distinguish him from the rest? Let's take a quick look at those and see what he promises to do as the newly elected President. 
1. The Racial Divide:
Biden plans to tackle the  racial inequality in the US mainly through economic development. He acknowledges that the country has a large racial wealth gap and promises that he will fight to achieve economic expansion in low-income areas – helping Black, Latino, Asian, and Native-American owned businesses. He plans to invest in affordable housing and infrastructural development and also prioritises a better quality of education and easier access to healthcare (Sprunt 2020).
2. Healthcare and COVID-19
As far as healthcare is concerned, Biden's main goal is to protect the Affordable Care Act from being repealed – something Trump's administration fought hard for. Biden also plans to broaden its subsidies coverage to include the middle class. Nobody using a public health-insurance plan would pay more than 8.5% of their income to be covered, which is supposed to make healthcare more available to low-income households. 
The first healthcare priority is the handling of the COVID-19 pandemic. Biden plans to make testing and vaccination more accessible – both physically and financially. He plans to follow the advice given by medical experts and fight for the spread of scientific data among the public (joebiden.com 2019). 
3. Economics, Immigration
Biden promises to launch his "Buy American" plan, which is supposed to create around 5 million new job positions. With this plan, the government would spend $400 billion to boost American-made products. He also plans to raise the federal minimum wage to $15 per hour, almost double what it is currently. Taxes would be raised for corporations (28% instead of 21%) and high-income individuals (a 12.4% Social Security payroll tax on earnings that surpass $400,000 per year). This would, effectively, reverse the tax cuts for the rich introduced by Donald Trump. 
Most of Trump's policies regarding immigration would be reversed. Families would no longer be separated at the border, and the path to US citizenship would be more accessible for undocumented immigrants, provided they pay taxes and pass a background check (Amadeo 2020). 
4. The Environment
One of the pivotal points of Biden's campaign is tackling the environmental crisis, also known as the Clean Energy Revolution, a plan worth over $1 trillion. The USA will rejoin the Paris Agreement. Biden also proposed long-term legislation, which would lead to net-zero carbon emissions by 2050. He is planning to invest around $400 billion in the development of solar and wind power. During his campaign, he took special care in the handling of coal miners (and other professions involved in the coal industry). One of Clinton's greatest mistakes during her 2016 presidential campaign is said to be her boasting about how she will put coal miners/companies out of business. Her comment on the coal industry was widely reported about and it was something Trump used to secure the votes of coal mining counties across the country. Despite focusing on shifting to clean energy, Biden made sure to emphasise that he will protect those workers – pension  guarantees for early retirement, better healthcare benefits, and reskilling programmes. Biden also swears to tackle the big corporations, whose pollution mainly affects low-income communities; Flint, Michigan and its water crisis comes to mind (Fawthrop 2020).
Biden's promises are fairly optimistic, yet moderate. His promises weigh heavy on economic issues, not as much on social justice. He seems to be a very neutral and calm counterweight to Trump's unpredictable and lie-based presidency. I do not think anything revolutionary will come of Biden's presidency, but at least the nation will be able to recover after the hectic four years. 
Bibliography
Amadeo, Kimberly. 2020. "Biden's Plans to Restore the Economy." The Balance. October 23, 2020. https://www.thebalance.com/what-are-biden-s-economic-policies-5071356.
Biden, Joe. 2020. "Biden at Presidential Debate: 'I'll Choose Science Over Fiction, Hope Over Fear.'" YouTube Video. YouTube. https://www.youtube.com/watch?v=YxRU1AX957o.
Fawthrop, Andrew. 2020. "What Has Joe Biden Promised in His Climate and Clean Energy Plan?" NS Energy. November 10, 2020. https://www.nsenergybusiness.com/features/joe-biden-climate-plan-energy/.
joebiden.com. 2019. "Joe's Vision." Joe Biden for President. 2019. https://joebiden.com/joes-vision/.
Sprunt, Barbara. 2020. "Biden Details Proposal To Advance Racial Equity In America." NPR.org. July 28, 2020. https://www.npr.org/2020/07/28/896132054/biden-details-proposal-to-advance-racial-equity-in-america?t=1610106948651.