ENgLIST is the journal of the English Department at the Faculty of Arts, University of Ljubljana. It is produced, edited and published by students and has a long-standing tradition, with its 20th issue scheduled for academic year 2020/21.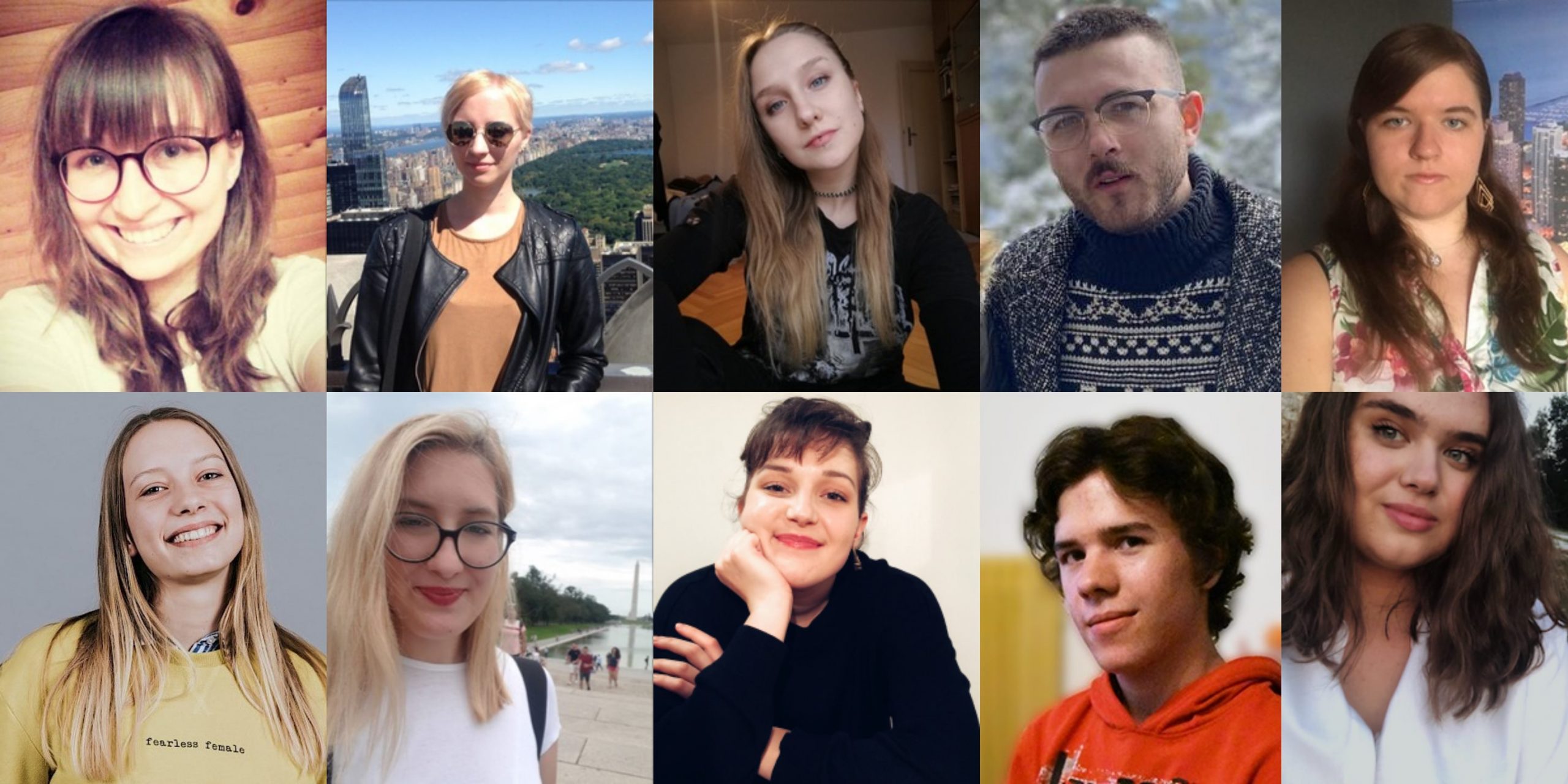 Part of ENgLIST's editorial team 2020/2021.
ENgLIST has been known to publish articles, short stories, seminar papers, poems, various essays and even a few interviews. We are always on the lookout for good writing produced by our peers and enjoy helping authors improve and polish their pieces.
With the 18th issue, the journal slowly started its transition from a purely artistic publication to a more academic one, encouraging the submission of essays, seminar papers and the like. Even though the management of the journal has since changed, the editorial team still strives towards creating a more scholarly periodical and elevating the quality of published pieces.
For the past few years, a single issue of the journal was published every academic year, normally sometime in spring. Issues XIX and XX were scheduled for publication in the academic year 2019/20. Issue XIX, published in December 2019, was thematic — Ireland and/or all things Irish — and all pieces were in some way related to the Emerald Isle. Issue XX was supposed to be published in May 2020, however the publication was postponed to the next academic year due to the Covid-19 pandemic. In its place, a special e-version is scheduled for summer 2020. 
E-versions of issues going back as far as 2013 can be found under "Issues," and paper copies going back to the very first issue, which was published in 2006, are available in the English department's library (3rd floor of the Faculty of Arts, room 320).
To see e-versions of past issues of ENgLIST, click on "Issues."
To find out more about ENgLIST's editorial team, click on "Meet the Team."