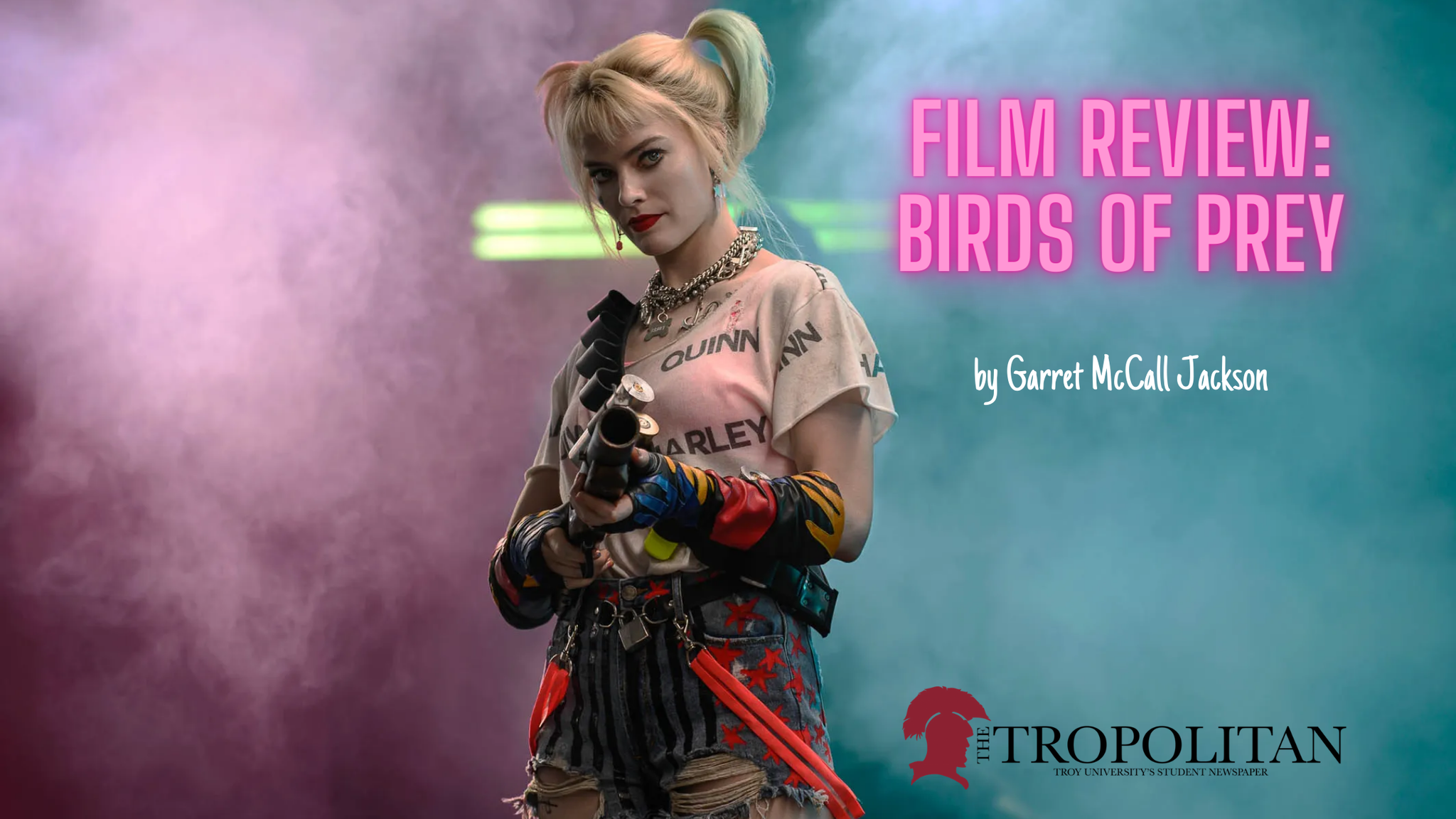 Sometimes, madness ensues when two individuals endure a breakup.
Often, it causes those who become trustful in the other individual to lose not only their trust, but their identity – their understanding of who they are as an individual. 
This is the evolution of the main character within the 2020 film "Birds of Prey."
Harley Quinn, played by Margot Robbie, opens the film by narrating the story of how she and her former boyfriend, the Joker, fell in love. 
This was an excellent way to open the film because it allows for audience members to get a quick recap of the history behind the couple's relationship.
As Robbie continues the narration, she concludes with revealing to the audience that she and the Joker decided to breakup, which leads into the next portion of the film that I've coined "The Fallout." 
The fallout portion reveals the mental breakdown, if you will, that Robbie's character endures. 
She cuts her hair into pigtails as a result, which was a new look for her character that I though was a tremendous benefit, aesthetically.
As the film's plot progresses, we're introduced to a handful of other female characters with their own subplots.
First, we have Renee Montoya, played by Rosie Perez. 
She's worked as a detective for many years, but sadly receives little to no recognition by her co-workers, being all men. 
Next, we have The Huntress, played by Mary Elizabeth Winstead. 
She endured a tragic childhood due to her parents being murdered. She was then trained to be an assassin with one mission – slowly kill those who murdered her parents. 
Finally, we meet Black Canary, played by Jurnee Smollet. 
She sings at a nightclub run by a man named Roman Sionis, aka Black Mask. 
Sionis, played by Ewan McGregor, is a prominent villain figure among the citizens of Gotham where the film takes place.
Each of these characters are tied together through one thing – a diamond. 
Sionis plans to retrieve the diamond from the person who originally stole it, no matter the costs. This is where the audience is introduced to the common link that ties each character together. 
Cassandra Cain, a young pick-pocket thief played by Ella Jay Basco, stole the diamond out of Sionis' assistant's pocket while walking down a busy street corner. 
The plot thickens as the stakes are raised by Sionis to find the diamond and kill whoever is in possession of it. 
Although this film is filled with intense stunt work and CGI explosions, it does contain an important message that I've written about in previous reviews – girl power. 
Through joining forces, they are each able to play a part in the demise of the film's antagonist. 
This film is perfect for any fan of the DC Comics universe. Although the characters are behind a camera, they still possess the comic book style animation within their personality throughout the film.
Though if you're not a fan of the DC Comics, I would still highly encourage watching it due to its fun, yet maddening, aesthetic. 
This film also teaches that through unity, women can conquer even the most outrageous scenarios. 
So, it begs the question, as Beyoncé famously asked – "Who runs the world?"