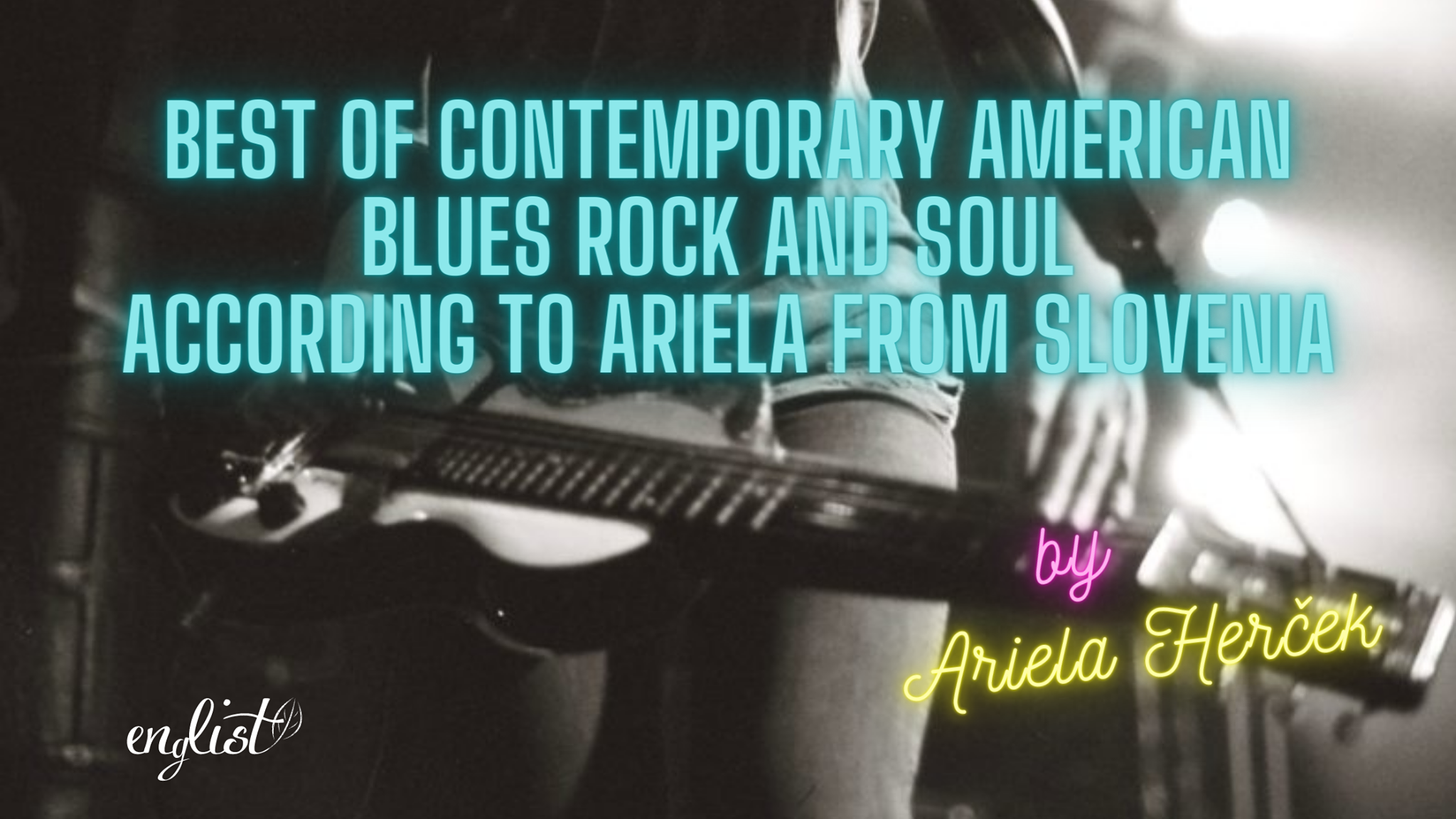 Ariela Hercek
Proofreader-in-chief, prose editor & poetry editor
MA student of English and General Linguistics.
I've always had a lot to say about approximately a thousand different things, but I'm taking this opportunity to say something about the American music that I like. Now I know that there's tons of different genres out there and that we all have our individual music tastes; it's what makes us creative! However, I am taking this opportunity to highlight what I consider the best of American blues rock and soul, performed by some less-known artists. So, if you are interested in what I'm talking about and if you want to hear about some amazing artists, scan the QR code to the YouTube playlist, sit back and play the music while you read this review!
We're starting off this review with one of my all-time favorite bands – Larkin Poe. It's actually a duo of sisters from Nashville, TN – Rebecca and Megan Lovell. They're primarily a roots and blues rock band, but their range certainly extends to unimaginable proportions – they do covers, too! And no matter how much you like their music while listening to "Bleach Blonde Bottle Blues", they're ten times better live. This song certainly leaves you wanting more smoky blues and I am quite sure that you will soon find yourself listening to more of Slide Queen absolutely shredding it and Rebecca's talented vocals giving the band the glue that binds it all together perfectly.
Next up are Rival Sons, a band I discovered last year. They also dabble in the blues rock genre, but theirs is a melody that seems more haunting in its core, building up on that sense of longing that must be primeval in all of us. This is also depicted through their lyrics, especially in the song "Feral Roots" in which they invoke the sense of belonging to nature, the place where we all come from – and maybe the place where we all belong.
I'm usually crazy about deep and meaningful lyrics, but with Eliza Neals it doesn't really matter what she's singing about – she's just that good as a singer. The American Blues Scene describes her voice as "sand in a velvet bag, fired from a shotgun" [1] . I'm inclined to agree. She's trained primarily as an opera singer, but it is the gravelly quality of her vocals that scratches that itch in my soul. "Another Lifetime" is absolutely one of my favorite songs to sing out loud when I'm driving. I hope that somebody looks at me one day while I'm doing this and goes, "Oh, I wonder what song she's singing along to, seems like a good tune". It certainly is, my pal. It certainly is.
While we're on the subject of good tunes, we should move on to the next part of this review – the soulful soul. I know it sounds cheesy, but good soul can really make your soul sing. Okay, I might have moved from cheesy to cringy now. Let's move on!
Black Pumas are a fairly new band – their debut album came out in 2019 and they were nominated for the Best New Artist at the 62nd Grammy Awards in 2020. If this doesn't convince you to check out more of their stuff, I can butter you up some more: Black Pumas are busy creating songs that range from psychedelic soul to roots to RnB and it's not just Eric Burton's vocals that make it worth your while to give them a listen – it's also the fantastic guitar riffs, one of which you can hear in their song "Colors". Speaking of which, this song also offers some extraordinary synth and piano riffs that give the melody a burst of taste that I can't really describe. Let's say it's something I'd pay to hear live and leave it at that.
Moving on to more chill and soft melodies – Nathaniel Rateliff's "Early Spring Till" can be universally understood. "Are you tired do you feel wrung out" portrays that feeling of being exhausted that we have all felt. It's emotional and mental exhaustion, yes, but also the knowledge that we might mess up from time to time and that it's only human. Nobody has it easy all the time, right? I have to say that even the electric guitar in the background sounds a little bit exhausted. However, Rateliff also offers a remedy for that at the end, and it's symbolized at the same time by the rhythm guitar in the chorus and the sudden onset of drums – he even says it with words! And the remedy is that you just have to scream out loud. I might try that the next time I feel worn out.
Oh, but this last song really lifts me up, I have to say. I certainly don't feel tired when listening to it, but instead my heart seems filled to the brim with elation. I think this is what soul as a music genre is supposed to bring out in people – that sense of being full of something good. Can you hear that tambourine in the background? That gives the song spice – and I believe that this song really works primarily because the rhythm just pulls you into moving along with it. And we all know that moving along to the rhythm of a song means that we are enjoying it. However, it's also the lyrics that are soulful in whatever song Leon Bridges writes. "But there's blood on my hands and my lips are unclean"; I mean, that's poetry!
What I hope you have learned from this review is that contemporary American blues rock and soul artists are full of colors, of smoke and poetry, filling the audience up with the sense of belonging somewhere and the sense of running from somewhere to something better, and – most importantly – that they scratch that itch that makes you continuously search for great music, the itch that we all feel. If nothing else, I hope these songs brightened your day and maybe even made you feel less wrung out for a second. They certainly did that for me.
[1] Taken from https://www.americanbluesscene.com/sweet-or-mean-eliza-neals-brings-it-all-on-new-raw-blues-rock-ep/. Accessed 5 April 2021.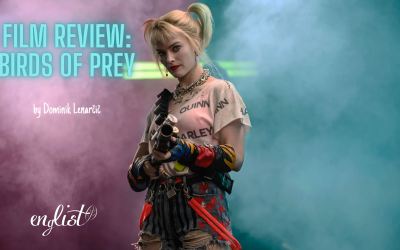 A film review by Dominik Lenarcic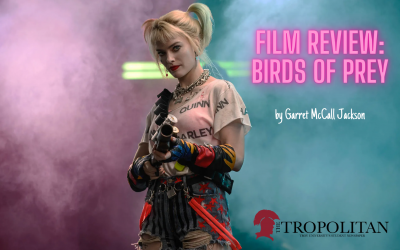 A film review by Garrett McCall Jackson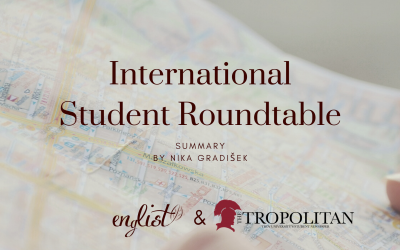 International Student Roundtable by Nika Gradisek